New Casino Affiliate Programs to Join in 2020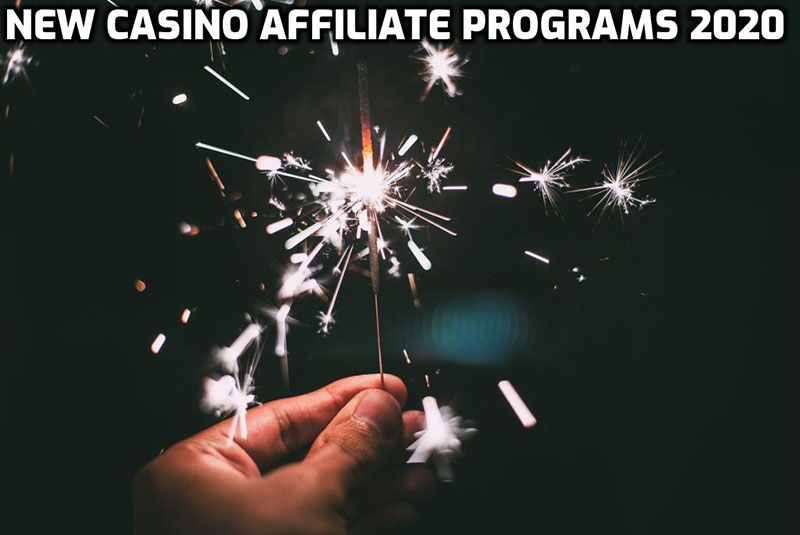 2020 is a big year for gambling affiliates as there are more changes and disruptions happening within the industry. Over the years, one thing affiliates have taken note of are new casinos that are launching that look very professional and like they are here to stay. Most new affiliate programs could probably be ignored but there are some that are worth paying attention to and worth signing up to.
These are new affiliate programs that have launched either this year or last year that if you are not working with them, you should check them out.
FastPay Affiliates
FastPay Casino is trying to do something not many online casinos ever do: pay players as fast as possible. It is only fitting that the affiliate program pays affiliates on the 1st day of the month. This casino is powered by the SoftSwiss backend and has a large number of games for players. They can pay players or affiliates really fast with Bitcoin. This casino has many languages supported including German, Russian, Finnish, Norwegian, Spanish, Polish, Slovakian, Ukrainian, Czech and French.
Launched September 2019
Brands: FastPay Casino
Affiliate backend software: unknown
FastPay Affiliates review
Join FastPay Affiliates
Casoo Affiliates
Casoo is a new online casino that launched midway through 2019. Casoo has a fresh look to online casinos and aims to break through from the crowd of new online casinos that are virtually opening by the dozens every month. The casino is supported with many languages that includes Russian, Spanish, Finnish, Polish, Norwegian, Danish and German.
Launched May 2019
Brands: Casoo
Affiliate backend software: unknown
Casoo Affiliates review
Join Casoo Affiliates
21.Partners
21.Partners is a new player on the scene. The company listed on their sites is Betpoint Group Ltd and some of their notable brands include Just Spin, 21.com and Nitro Casino.
Gspin Partners
Gspin Partners is a fresh new casino affiliate program representing Greenspin casino. The parent company listed on the casino is Direx NV which is a popular group of Bitcoin whitelabel casinos.
Gspin Partners review
Join GSpin Partners
Follow this page as more casino affiliate programs are added to this list.
Other notable mentions of recently launched gambling affiliate programs
The growth of the industry in 2020
The whole gambling industry has been growing a lot in the past year, with even a bigger growth to be expected for 2020.
Surely, you may already know the answer as to why the industry has grown so much, the quarantine imposed globally by the governments and world organizations.
These institutions took the strict and strong measurement of closing down the industries in order to prevent society from spreading the virus rapidly.
At the end, the measurements have definitely worked and helped reduce the number of people infected.
But, the industries have suffered great loss and for many companies, permanent closure has been imminent.
The gambling industry has suffered such drastic losses as well. Most players did not trust online betting sites, so they preferred betting on casinos and other betting venues near them.
Those betting venues had to close down temporarily, and the online gambling industry took its place on the throne.
The online betting sites saving the industry
The online betting sites such as online casinos, sportsbooks and racebooks have been leading the industry since the beginning of the pandemic.
Many online casinos that have been operating for years started witnessing an amazing growth in new players registering on a daily basis.
Apart from that, the players began to invest their savings on such betting sites regularly as well, to the point where plenty of such betting platforms have been able to amass more than $900 million in revenue.
If it were not for the existence and great features available on betting sites, it can be presumed that the industry would have suffered a complete loss in all ways for a long period of time.
Affiliate programs have been growing as well
Affiliate programs dedicated to sponsoring betting platforms have seized this popularity spike too.
Since many betting platforms have been developed recently, all of them need to be promoted in order to get noticed by the players available across the globe.
Marketing strategies can be very expensive, so one of the best methods to make a brand grow is definitely the affiliate programs.
These marketing companies working remotely help the betting sites get sponsored on many sites, blogs and social media platforms that allow them to welcome a decent amount of players daily.
Thanks to the massive growth of the industry, the demand for new affiliate programs has increased considerably when compared to the past two years.
The limits of the affiliate programs and betting sites
Despite their eye-catching growth in all ways, the betting sites and affiliate programs are not limitless and open to do anything they want when it comes to their operations.
They have to respect and stick to certain limits and regulations imposed by the authorities of each jurisdiction that they want to enter.
Since the industry has been suffering a huge growth, many governments and gambling authorities have been concerned over the consequences on society.
Because of that, many of them have imposed harsh and strict measurements that have left the gambling industry with just a little space to maneuver and find success.
Affiliate programs in the future
The gambling industry will keep on growing for an undetermined period of time. New tech innovations and creative ideas are being considered on a daily basis, so the players are entertained and eager to keep on betting.
With that in mind, it is difficult to think that affiliate programs will lose demand in the near future.
In addition to that, affiliate programs have also implemented new features that give them higher chances of promoting iGaming brands efficiently.