Conversion is the new SEO : KickstartMonday

Welcome to the 2nd edition of our Gaffg KickstartMonday series where where we help to start your week off on the right foot. You can find all of our
KickstartMonday
series here. In this edition of KickstartMonday we focus on
Conversion Rate Optimization
and feature the following:
Conversion is the new SEO: Welcome to CRO
Some of you might know what CRO is, or rather what it stands for:
Conversion Rate Optimization
. I call it the new SEO because it is becoming a part of marketing that seems like it is turning into it's own industry. For the past 10 years, SEO has been a marketing buzzword and seemed to be the most important aspect of any website which is to get it ranking. SEO is massive with so many conferences focused on SEO and it seems like there are SEO agencies everywhere ready to help you with that elusive #1 ranking. While everyone has been chasing the SEO dream for a while, many have been overlooking which is really what the core of internet marketing is about and that is getting the most value out of your traffic. If you can't make a sale, what is the point of trying to drive more traffic? Some people will put in a massive effort to increase their search traffic by say 20% yet they could be sitting on a gold mine where a 400% increase in sales could be achieved just by conversion. Before highlighting some resources related to conversion, it is important to highlight that conversion, as in CRO, and SEO are very interconnected. If you want to do yourself a favour and help your rankings, you'll want to focus on quality content and keep the bounce rate low and have a fast loading website. So which of these helps for SEO, CRO or both? They are really interconnected. You should always try to make sure the user has the right user interface, call to action (CTA) and ask yourself is the content good enough, is it formatted and makes use of images, video or basic formatting such as bold, underline, interlinking? Every aspect of your site you can apply CRO to it, are your social media campaigns effective? What about email marketing? Your google analytics is one of the tools that can do most of the work for you in determing where you have conversion leaks. I'm not sure that SEO will ever die but when people keep asking that question, it implies there is a possibility that SEOs might be less effective as companies like Google continue to shake things up. I don't think SEO will die but I can tell you one thing,
CRO will never die
. As long as a website exists, there will always be a way to test to get more conversions out of the very same traffic.
Kyle Rush CRO
If nothing you have read to date about CRO has got you to be enthusiastic about it then you should probably get to know
Kyle Rush
who is the head of optimization at
Optimizely.com
and formerly worked for the
Obama campaign
where he put his conversion skills to work. This 30 minute video is a long one but it is filled with valuable tips that any webmaster should be able to walk away with and apply to your website. If anything it should get you hugely inspired to learn more about conversion rate optimization. Follow him
@kylerush
Tim Ash from Site Tuners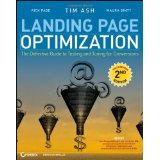 After attending an affiliate conference in Amsterdam in 2008, I was fortunate to attend a presentation by Tim Ash about conversion. This would be the first introduction into this topic that has resonated with me every since. You can pick up any of his books and learn a bit from him. Tim has his own conversion company called Site Tuners and if you see his name at a conference, you should consider attending. Many of the emerging conversion conferences are managed by Site Tuners as well.
Landing Page Optimization on Amazon
Conversion Rate Optimization Conferences
While SEO conferences become massive events that many markers dole out big money to attend, you might want to consider a conversion rate optimization conference. My prediction is that in a few years these conferences will become more popular and start to rival the SEO conferences. If people believe that SEO is dead or that it can die, then you know conversion will always be a problem for any website and it will never die.
Hero Conf Conversion Summit

Oct 14, 15, 2014 Indianapolis, Indiana, USA
http://www.heroconf.com/conversion-summit/
Conversion Conference London
Oct 29 - 30, 2014 London, United Kingdom
http://conversionconference.co.uk
Conversion Conference Berlin
Nov 4-5, 2014 Berlin, Germany (the country that won the World Cup in 2014)
http://conversionconference.de
Conversion Conference Las Vegas

May 13-14, 2015 Las Vegas, Nevada, USA
http://conversionconference.com
Design + Conversion = HorseshoeAgency
I have been designing websites for quite some time with more and more focus on conversion rate optimization in knowing that a site should convert and do it's best not to leak traffic. You could throw in User Experience and User Interface design in there for good measure as a good
UI/UX
will help your users navigate any website and help them get to the content you want, or get them to do the action you want and preventing them from leaving your website. If you need help with your conversion visit
HorseshoeAgency.com
to see if I'm available.

You can read one of my case studies and projects I worked on to improve the conversion:
SEO, Design & Conversion Case Study: CasinoBonusesToday.com
Short News Weekly Summary
Our 
Gaffg short news
 section gives a snapshot of bits of news that might matter to you covering a range of categories from player promotions, affiliate promotions, SEO, conversion and other marketing news and online gambling industry news. Here is a summary of the past week of short news:
Gambling Attack: New Affiliate Program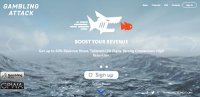 Gambling Attack
, the
new gambling affiliate program
for MaxCasino, ICEcasino and CrystalCasino, is powered by Playtech & Microgaming casino software and offers the ability for players to register in 15 seconds using quick tools like email, Twitter, Facebook, Google+ and a few more.
Commission Rate
: 20% to 45% Revenue Share
Affiliate Payment Methods
: PayPal, Neteller, Skrill, WebMoney, Bank Wire
Target Markets & languages
: English, Russian, Belgian, Portuguese, Polish, German, Italian, Arabic, Spanish
License
: Curacao
Program Features
: Casino
 Mojo Affiliates: Featured Affiliate Program
Mojo Affiliates
features everything from sportsbetting to an online casino. They are lead by a very strong affiliate team that listen to the needs of webmasters and provide the tools they need as well.
Commission Rate
: 35% to 45% Revenue Share, 10% Sub affiliate commission
Affiliate Payment Methods
: PayPal, Neteller, Skrill, Bank wire, Player Account
Target Markets & Languages
: English, Spanish, Russian, Portuguese
License
: Curacao
Program Features
: Casino, sportsbook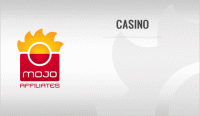 Everything But The Girl - I'm Listening to
Some music I like to listen to while I work and share.
Breaking News, Some Bullshit Happening Somewhere: This week's LOLorWTF
Welcome to our LOLorWTF segment. You can follow 
#LOLorWTF
 on Twitter if you are bored and just want to find more of these. This week is all about an eye witness interview of some girl in California and you will not believe what she sees when she looked out her window.
Share or Comment Now!
Join the discussion below and give us your thoughts on this article, if you want to
read more KickstartMonday articles then click here
. If you think someone else would like to read this article then like or share it. If you have ideas you want to share for future articles just 
contact us
 and it would be greatly appreciated. In the meantime may our
KickStartMonday
help get your week started on the right foot. Have a productive week!