Gaffg Awards 2013 Winners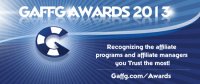 Congratulations to the winners of the Gaffg Awards 2013!
The Gaffg Awards 2013 has concluded and we celebrate the winners for our 3 categories of awards:
Trusted Affiliate Manager
Trusted Affiliate Programs
Charity Recognition Award
The
Gaffg trusted affiliates
were eligible to vote for up to
5 affiliate managers
and
5 affiliate programs
they trust the most. The Charity Recognition Award is given to gaming companies that go above and beyond for contributing towards a charity in any capacity whether by donating time, money or resources to a cause of their choice. This is the 3rd year of the Gaffg Awards and we welcome some new winners of this year's awards as well as some previous winners. You can view our past winners here: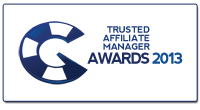 Trusted Affiliate Manager 2013 Winners
All affiliates have their own favourite affiliate managers and they are a favourite for a reason. These affiliate managers are more than just being popular or friendly and they are a favourite because they have earned the trust and respect from their affiliates. An affiliate manager earns trust in many ways from being quick to respond to questions & requests, being a hard worker and going above and beyond their role. The Trusted Affiliate Manager award is voted by our Gaffg Trusted Affiliates and out of the hundreds of affiliate managers working in our industry, only 5 awards are given out. Presenting the 2013 winners of the Trusted Affiliate Manager: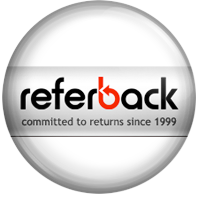 Andrew Stone - Referback
Andrew is a first time winner of the Gaffg Awards and has also been nominated for the best casino affiliate manager for the iGB Awards 2014. He has been an affiliate account manager with
Referback
for 2 years and has 8 years of experience in online gaming.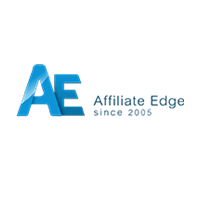 Martyn Beacon - Affiliate Edge
Martyn is our first affiliate manager to win the Trusted Affiliate Manager award for 3 years in a row giving him the ultimate in bragging rights. He has been instrumental in making the
Affiliate Edge
brand one of the most well known and respected casino affiliate programs in the business. It is also no surprise that he has previously won best casino affiliate manager for the iGB Affiliate Awards along with Best Casino Affiliate Program.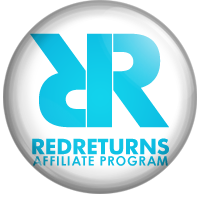 Myron Saacks - Red Returns
Myron is another first time winner representing the
Red Returns
casino affiliate program. He has been with the affiliate program for the past 5 years with his self acclaimed goal of making Red Returns the biggest casino affiliate program on the planet.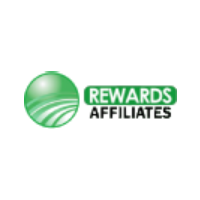 Renée Máté - Rewards Affiliates
Renee has been the face of
Rewards Affiliates
for over 8 years and is a returning winner of Trusted Affiliate Manager previously winning in 2011. During her time at the affiliate program she has helped Rewards Affiliates win the Gaffg Trusted Affiliate Program awards in 2011, a 3 time winner of Best Casino Affiliate Manager at the iGB Affiliate Awards and helped the program to win Best Casino Affiliate Program.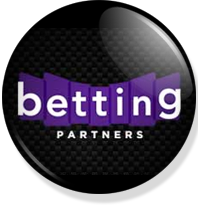 Riyaz Abdulla - Betting Partners
Riyaz has been with
Betting Partners
, formerly known as Bodog Affiliate, for over 3 years. His work has helped the affiliate program win the Gaffg Trusted Affiliate Program award in 2011 plus earning nominations for Best Affiliate Program for the iGB Affiliate Awards. He is currently shortlisted for Best Poker Affiliate Manager for the 2014 iGB Affiliate Awards.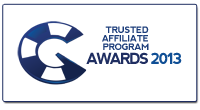 Trusted Affiliate Program 2013 Winners
Gambling webmasters will have their favourite affiliate programs to work with and when they recommend other programs to fellow affiliates, they usually do it based on trust. Earning trust can take time and hard work from an affiliate program. The Gaffg Trusted Affiliates have voted for the 5 following programs as being the ones they trust the most. Affiliates literally have hundreds of gambling affiliate programs to choose from however it is these 5 that were voted as being the ones they trust the most and that is a very strong recommendation for these programs and also gives credit to the affiliate managers that work for these programs too.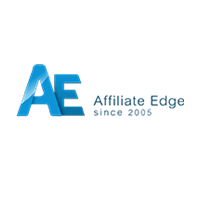 Affiliate Edge
Affiliate Edge
is the 3 time winner of the Gaffg Awards for Trusted Affiliate Program and is lead by 3-peat award winning manager Martyn Beacon for Trusted Affiliate Manager. This affiliate program has always been improving to become one of the best recognized names for online casinos and to be a trusted casino affiliate program.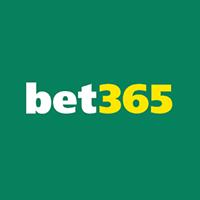 Bet365 Affiliates
Bet365 Affiliates
is also a 3 time winner of the Gaffg Awards for Trusted Affiliate Program. The program has built itself to become a strong online betting brand covering every aspect of online gaming from casino, betting, poker, bingo and more. They have one of the largest teams of affiliate managers in the business. Bet365 Affiliates has won many awards previously which includes Gaffg Awards Trusted Affiliate Manager 2012 for Ashlea Morris, iGB Affiliate Awards for Best Affiliate Manager for James Woods and Nigel Ridgway and for Best Affiliate Program.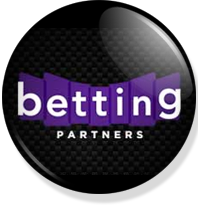 Betting Partners
Betting Partners
has previously won this award for Trusted Affiliate Program back in 2011. This year the program is welcomed back as a winner along with Trusted Affiliate Manager winner Riyaz Abdulla. The people behind this brand have worked hard to help make Bodog one of the biggest brands in online gaming.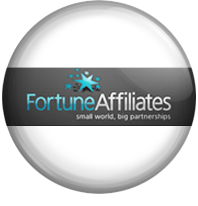 Fortune Affiliates
Fortune Affiliates
is a first time winner of the Gaffg Awards and the program. The casino affiliate program is considered one of the main Microgaming affiliate programs with 10 years of experience. Their casino brands are well known with affiliates and players and this award demonstrates the trust they have earned from webmasters over the years.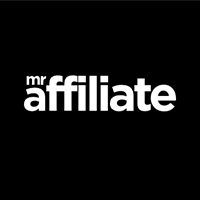 Mr Affiliate
Mr Affiliate
is another first time winner of the Gaffg Awards for Trusted Affiliate Program. Mr Affiliate is the casino affiliate program for Mr Green Casino which has had a unique look to online casino. In a crowded online casino marketplace, Mr Green has worked hard to build up a brand image to stand out amongst all the other casinos and they have also done the same with their affiliate program striving to earn the trust and respect of casino affiliates.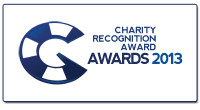 Charity Recognition Award 2013 Winners
Throughout the years there have been many online gaming companies that have contributed time, money and resources towards charitable causes. At Gaffg we believe in philanthropy and have created the Charity Recognition Award to applaud those programs that go above and beyond the call of duty. We believe in an industry as wealthy as online gambling that companies should always be able to help out to those that are less fortunate. We hope these awards can inspire others to become more active in philanthropy.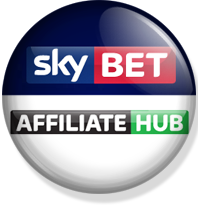 Affiliate Hub
Affiliate Hub
/ Sky Bet has a unique spin to their charity work which combines their sportsbook with a charity campaign where winnings go to charity. They do weekly charity bets and often with celebrities where they are given a £50 free bet to stake on any Sky Bet market. The winnings are donated to the charity of their choice. Affiliate Hub is the affiliate program for Sky Bet which is mainly a UK focused gaming company that is part of the Sky Sports network. Their charity work can be followed on their twitter account
@SkyBet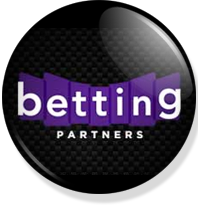 Betting Partners
Betting Partners
is the affiliate program for Bodog and over the years Bodog has been one of the leaders when it comes to charity work. That is they have been creating their own charity projects or helping in existing ones while other gaming companies haven't. This initiative by the company can sometimes go unrecognized but at Gaffg this is the type of work we like to praise. Betting Partners has previously won the Charity Recognition Award and this year the program through the Calvin Ayre Foundation was quick to response to help for the Haiyan relief efforts with a pledge to match $1,000,000 for the Philippines in helping the people recover from the typhoon. The press release was announced on November 12th, 2013. You can read more about the efforts from the Calvin Ayre website about the efforts to match donations and various efforts to help the people recover:
http://calvinayre.com/2013/12/03/business/calvin-ayre-foundation-typhoon-relief-updates/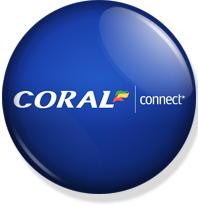 Coral Connect
Coral Connect
was a Charity Recognition Award winner in 2012 and the program prides itself in their charity work. The Coral brand and their employees are always taking the opportunity for philantropic causes. In the past year the company has done the following: Manager Anthony Hodgetts completed the London Marathon in 4 hours, 8 minutes while raising £3000 for the charity called Operation Smile. Operation Smile works in some of the poorest parts of the world to provide facial reconstruction surgery for children and young people born with facial deformities. Also on October 4th, staff from Coral Interactive joined a group organised by the Responsible Gambling Trust to climb Mount Kilimanjaro to raise funds for many charities that include Bowel Cancer UK, Bridge2Aid, Child Victims of Crime, Haven House Children's Hospice, Mayfield and Ellastone First Responder Group, Prostate Cancer UK, Rays of Sunshine Children's Charity and William Hill Project Africa. More links on the charities:
http://www.operationsmile.org/
The Coral Connect affiliate program is lead by 2 time Trusted Affiliate Manager award winner Anthony Hodgetts.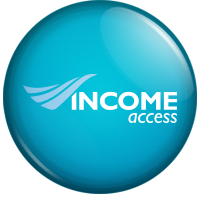 Income Access
Income Access
this year has participated in Movember which is a popular charity to raise money and awareness for prostate cancer. It is the 2nd year in a row Income Access members have participated with 6 team members this year growing a Mo and raising money. Income Access has also been involved with the Canadian Breast Cancer Foundation for many years with collection efforts coming from employees who volunteer to help raise funds for the cause.
http://cbcf.org/pages/default.aspx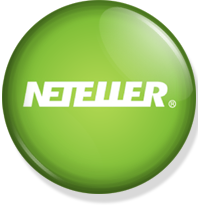 Neteller Affiliate
Neteller Affiliate
continues their tradition of winning our Charity Recognition Award for the 3rd year in a row. The company lead by affiliate manager Jennifer Ming is always donating their time, money and resources towards charitable causes. For the past year Neteller has done the following: KIVA is their corporate charity and has been since 2008. This year Neteller/Optimal Payments participated in Movember which they have done the past 2 years. They held their own bake sale for the Philippines Relief effort. They did a toy and charity drive for Calgary Quest School Speech-Language Pathologist. They had a We Create Change Penny Drive for Free the Children charity to build 200 schools and improve access to education in developing communities around the globe. With the company having offices in Calgary, the company helped many of their employees who were affected by the Calgary flood in June of this year. Year after year Neteller and their employees are always participating in charity causes. You can read more about Neteller's charity efforts in the following links:
http://www.kiva.org/lender/optimalpayments
Thank you affiliates
Gaffg would like to thanks the affiliates that took the time to vote. If you missed out on voting this year there is always next year. You only need to be a Gaffg Trusted Affiliate to qualify and you can
contact us
to get listed. We would also like to wish all the affiliate managers, affiliate programs and affiliates nominated and shortlisted for the
iGB Affiliate Awards 2014
and wish you good luck.