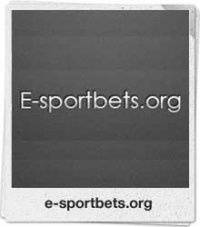 e-sportbets.org is a sports betting portal that focuses primarily on European football, or soccer as how they call it in the States. This website has been online since 2009 and focuses largely on upcoming game previews as well as picks and predictions. This affiliate has a limited number of
sportsbook reviews
and actually tests each bookie before reviewing and recommending to players. The tipsters section shows their team of tipsters listing their correct number of picks plus win-rate. Some of the main higlights on the homepage are Top Bookmakers for the current month, Top Free Bets, Live Streaming, Latest Sports News plus a list of Sportsbook offering free bets! The passion for football and love of the game is what truly drives the webmaster to create this website. The majority of the writing focuses on the Premier League as well as articles on UEFA Europa League, Champions League, Euro and World Cup as well. This site also links to Gamble Aware on top of recommending where to make your bets.
Interview with the webmaster of e-sportbets.org:
Name/Alias
: Mitko
Age
: 29
Hometown
: Burgas
Living In
: Burgas
Site
: http://e-sportbets.org
1. Are you a full-time gambling webmaster, or have you got another job as well?
I am a full-time gambling webmaster.
2. How long have you been involved in the gambling industry? What drew you to being a webmaster?
I have been an affiliate since August 2009. It happened sort of random. I was looking for a job from home.
3. What did you do before you became a webmaster?
Nothing specific. Day job to day job. Tried out a few websites in the e-commerce field, with no success.
4. How do your family and friends feel about your work as a gambling webmaster?
Don't approve it, or at least did not at first. They seem all right now a days.
5. One of the biggest issue affiliates face is time management. What tips can you offer your fellow webmasters?
Don't burn out. Spread your work, and whenever you start to get bored or tired, leave it for the other day. You don't wanna get discouranged.
6. Where do you go or what do you do when you need to get as far away from work as possible?
Anywhere far from a computer.
7. What do you like about the gambling industry?
The money, the challenge it provides to succeed.
8. What don't you like about the gambling industry?
The things people do to each other (stealing keywords, stealing content, etc)
9. What do you look for when you sign up with an affiliate program, and why?
Manager's response, terms and conditions, fast payments, general treatment. Well basically put, I wanna have good conditions, be treated well and receive what I earn.
10. What's your favourite affiliate program to work with so far, and why?
Bet365 perhaps. Very easy and fun to work with, converts well, pays fast and the affiliate managers are simply the best.
Get connected with e-sportbets.org:
http://facebook.com/xecutable